At Skin2 we represent only the highest quality of medical grade, anti-aging, skin care products. Each line is selected for its unique benefits. Each product is chosen because of its proven complimentary properties to each of our medi-spa and laser aesthetic services. All of these products produce what we believe at Skin2 to provide superior results.
[one_half]
AGING MAY BE INEVITABLE… BUT IT CAN BE BEAUTIFUL
As we age, collagen production diminishes, skin thins and elasticity decreases causing facial sagging, fine lines and wrinkles. SkinMedica® products are scientifically formulated and clinically tested to rejuvenate skin and help rekindle your skin's youthful appearance. The natural way to healthy, more youthful skin SkinMedica® chooses scientifically proven ingredients such as growth factors and other compounds to formulate advanced skin care products with antioxidants and retinoids that enhance the natural appearance of your skin by helping to prevent free radical damage.
Physician recommended and approved
All of our products are part of a medically supervised skin care regimen. For optimal results, consult your physician to help you determine which treatment regimen is best for you based on your skin condition, previous procedures and lifestyle.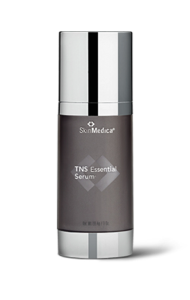 TNS Essential Serum
TNS Essential Serum® offers an unprecedented combination of the renowned growth factor formula, TNS Recovery Complex® in one chamber and APS Corrective Complex™ in the other.
-Reduced appearance of wrinkles
-Enhanced skin texture and tone
-Initial results occurred in 30 days with optimal results occurring in 90 days*
$300.00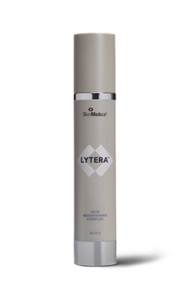 Lytera Brightening Complex
Lytera is a novel, non-prescription, non-hydroquinone skin brightening product that minimizes the appearance of skin discoloration and dark spots.
-High patient satisfaction Improvements seen as soon as 4 weeks.
-Significant reduction after 12 weeks.
-Continuous reduction over 6 months>
-Improvement in overall skin condition
-Improved evenness of skin tone-Reduce appearance of skin discolouration
$140.00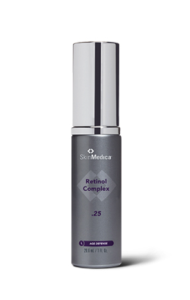 Retinol Complex .25
-Enhance skin tone, texture, and resiliency
-Diminished appearance of fine lines and coarse wrinkles
$66.00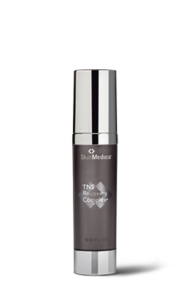 TNS Recovery Complex
TNS Recovery Complex has more growth factors that any other product on the market with a 93.6% concentration of TNS®.
-Reduced appearance of fine lines and wrinkles
-Enhanced skin texture and tone
$190.00
[/one_half]

GlyPro System
One simple system to help revitalize the skin's textural surface and tone GlyPro Exfoliating Cleanser
Sloughs off the top layer of skin to reveal fresh, new skin
– GlyPro Antioxidant Serum
– Helps prevent free radical damage
– GlyPro Renewal Cream
– Encourages skin renewal and softness
$264 ( savings of $37.00)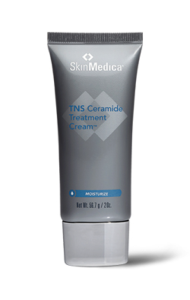 TNS Ceramide Treatment Cream
This product contains TNS®, peptides and a patented Ceramide technology to hydrate and help restore your skin's natural barrier function.
-Hydration, helps restore skin's moisture balance
$72.00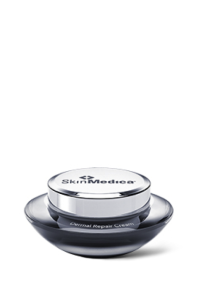 Dermal Repair Cream
Intense skin hydration and helps replenish moisture
Dermal Repair Cream contains high levels of antioxidant vitamins C and E, along with highly effective moisturizing ingredients to provide hydration.
-Enhances tone and texture of skin around the eyes
-Reduces appearance of fine lines, wrinkles and dark circles around the eyes
$136.00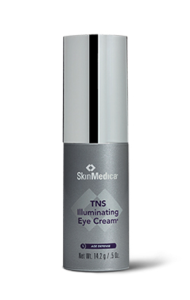 TNS Illuminating Eye Cream
Includes TNS® to improve the appearance of fine lines, wrinkles, skin tone and texture, but it also contains peptides to help support the skin around the eyes. Additionally this product has unique ingredients to help improve the appearance of dark circles.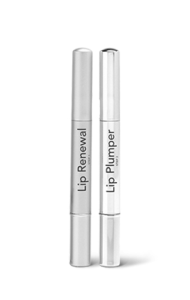 TNS Lip Plump System
TNS Lip Renewal® contains TNS and peptides to help improve the appearance of the lip area and hyaluronic filling spheres to smooth the appearance of fine lines in the lip area.
-Enhance lip texture and condition
-Enhances the fullness of lips
64.00